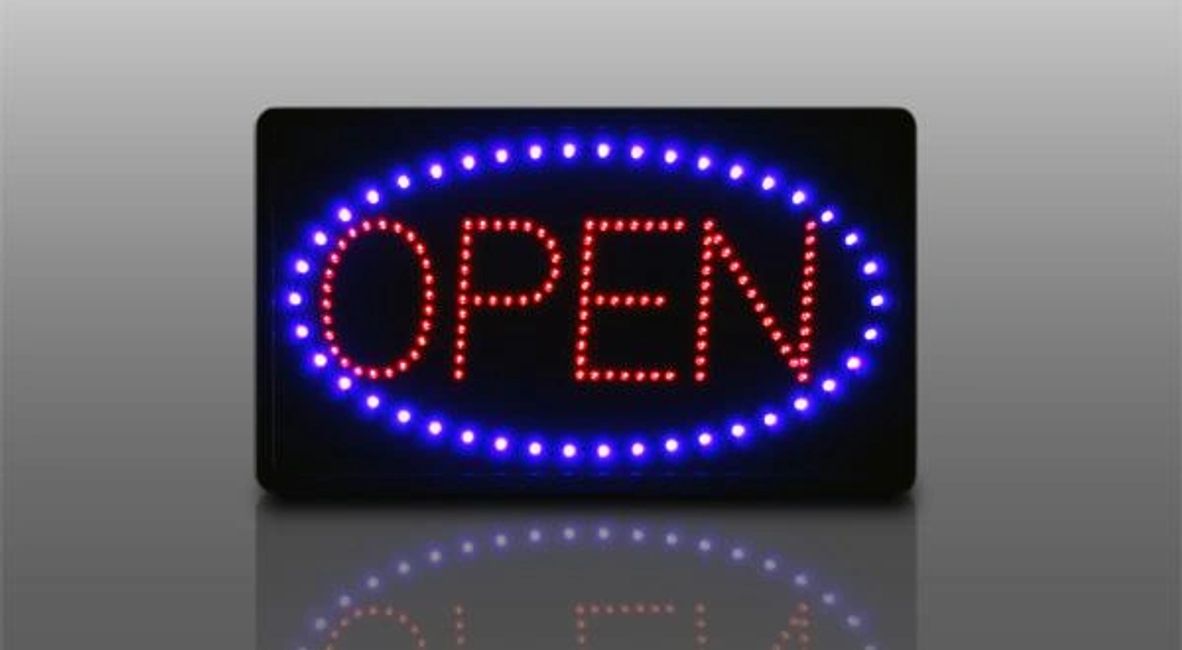 I

ndoor LED Open Sign

Our Indoor LED open sign is simple and attractive.
Customers recognize the familiar "open sign" design and also notice our superb visual colors.
Our open signs are equipped with Long-life, Super Bright LED's that can be seen from near or far.
Our open sign has 3 different mode settings.
No glass to break for installation.
Low heat buildup within the LED Open Sign.
A large 19x10" display.
Hanging chain.
UL listed power adapter included.
21.9 x 12.9 x 1.5" total size.
Uses only 12 W.
Weight: 2 lbs.